Vallerina is a neon-noir love story that takes place in the year 2020 on an alternate Earth. Told through music videos, we follow the love saga between Lou Draws and Vallerina. Lou Draws has never believed in being a one-woman man. Things change when he gets a taste of his own medicine after meeting Vallerina.

Recording Sessions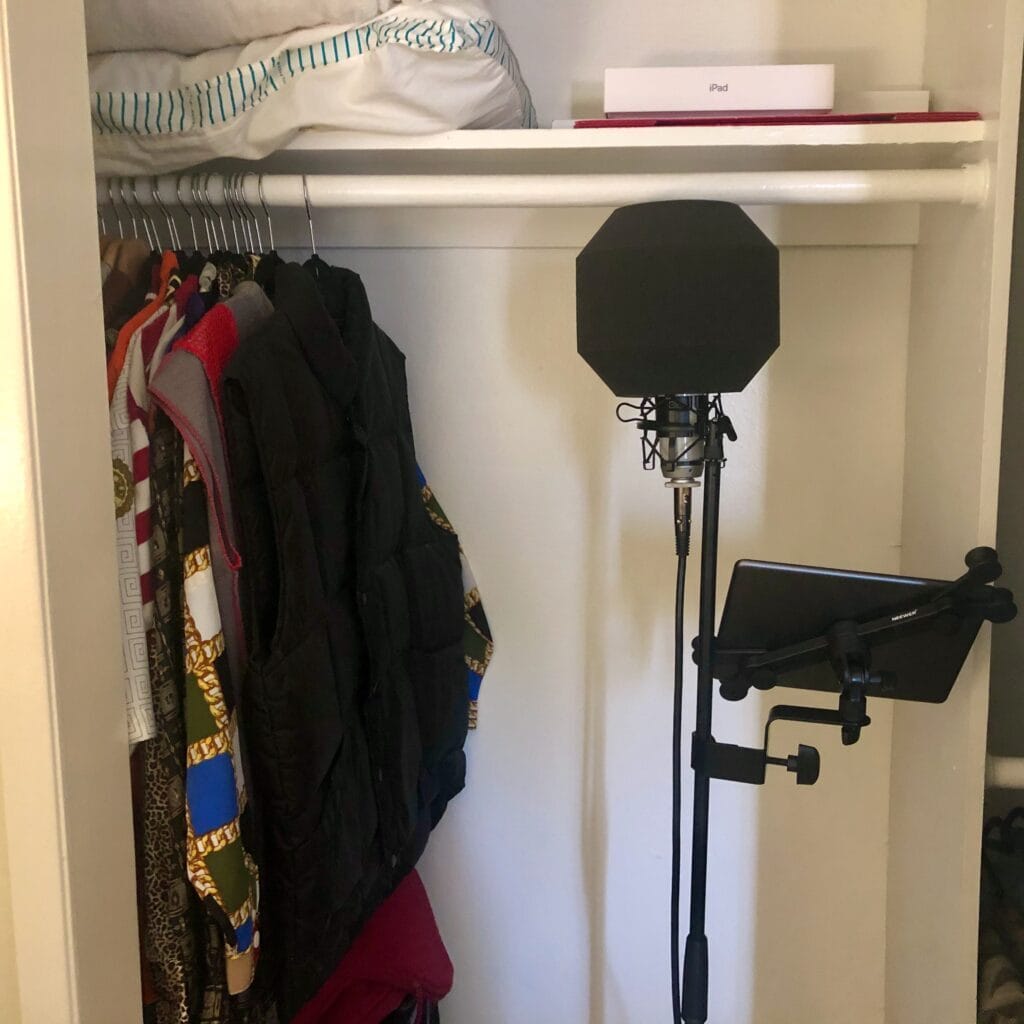 Recording studios were pretty much closed when the idea for this project. Armed with an iPad and a 35-foot microphone cord we turned a bedroom closet into a recording booth. Thanks to Apple Logic and Logic Remote the vocal were recorded with ease and sent to Choco for mixing.
Communication
Zoom meetings are in full effect! No way around it, this is how we've been making this project work so far. From pre-production to rehearsals to even shoot day zoom and live streaming will be an integral part of the process.
Filming
All of the filming will be done with a barebones crew on location. Most of the time it will only be the actors and the director/cinematographer on location with the assistant director on occasion. The rest of the crew will be present via video conference on shoot day.
Music
75% of the songs are recorded! Choco, our engineer, is in the process of mixing stage of the songs that have vocals. We plan to have all of the songs recorded by the middle of October and fully mixed by the end of November.
Scripts
All six of this volume's scripts have their initial rough draft completed. John Moody, the writer has started on the 2nd revisions of scripts.
Set Design & Production
Jesse and Andrea are hard at work on the buildings and interior shots. The first building being constructed is Lou's apartment building, The Langston.
---